Lifestyle
Vegan recipes to try: Mushroom and pepper burgers
We've got the tastest vegan burger recipe and even better it makes 6 for you and your flatmates to enjoy!
What you'll need:
1 cup of vital wheat gluten
150g (half a pack) of silken tofu
1 tbsp of peanut butter
1 tbsp sundried tomato paste (or any tomato paste)
200g chestnut mushrooms
1 red bell pepper
½ onion
2 tbsp nutritional yeast
1 veggie stock cube
1 tsp onion powder
1 tsp garlic powder
Pinch of salt
Method
Mix the vital wheat gluten with the nutritional yeast in a bowl.
Separately, mix the tofu, peanut butter, tomato paste and spices until you obtain a smooth paste.
Pre-heat the oven and roast the red pepper – this should cook in time with the mushrooms.
Chop the mushrooms and the onion very finely. In a pan, lightly fry the onions until translucent, then add the mushrooms and cook together until the water from the mushrooms comes out.
Then add the stock cube and cook until the water has almost evaporated.
Take the pan off the heat and add the mix to the bowl with the tofu paste.
Take the red pepper out of the oven, peel it, chop it very finely and add it to the tofu paste.
If you have a blender, you can also pulse the mushrooms, onions and red pepper for a smoother texture.
Make a well in the middle of the flour bowl and add the veg and tofu.
Fold gently until it is fully incorporated, and then knead lightly for 30s.
Chop into the desired size (could be burgers, could be nuggets, up to you!) and steam for 20-25 mins. They are now ready to toss on the grill pan, or let them cool for a couple of hours and then freeze in an airtight container.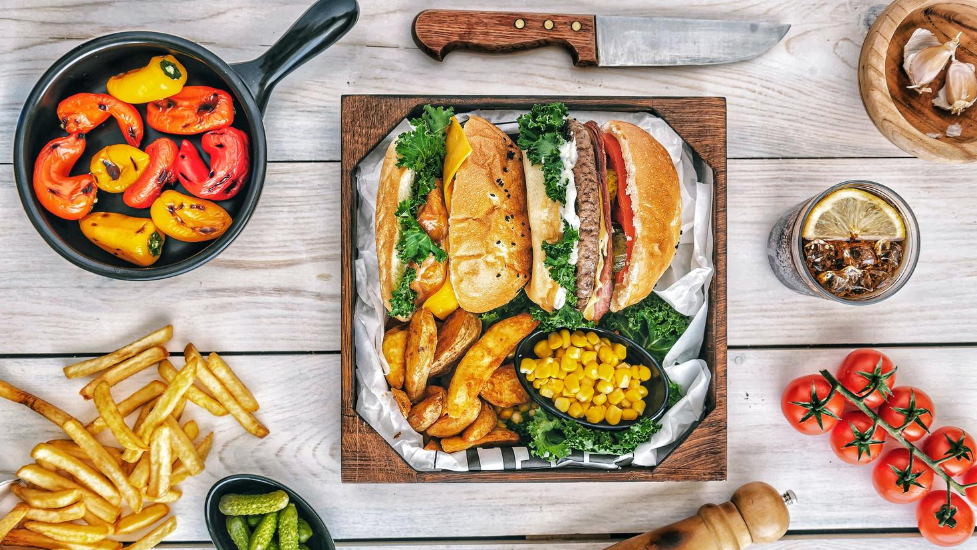 Check out our other yummy vegan recipes:
Topics